The Middleton Center for Race, Citizenship and Justice is a joint partnership between the School of Law and College of Arts and Science. It is a multi-disciplinary research center that encourages collaborative discourse around the Center's three core research pillars: race, citizenship and justice. The Middleton Center reinforces the character of the University of Missouri as an institution of higher learning that values respect, responsibility, discovery, and excellence, all with a view to promoting social advancement for all members of our campus and wider community.
If you would you like to receive news and event invitations from the Middleton Center, then please join us by filling out this form.
Race
is a socially constructed human category that has been created, morphed, and changed over time. This research promotes, encourages, and sustains dialogues about race and its complexities both historically and contemporarily.
Citizenship 
delineates the legal status and relationship of the individual with the state, narrowly defined to include civil, political, and social rights. This area of research includes but is not limited to the exploration of transnational and national identities, civic participation, engagement, migrations, mobilities, and indigeneity.
Justice 
is relative to the social norms and mores determined by dominant culture, morality, and the legal structure of the state at a specific juncture in history. This research studies the lives, livelihood and health of individuals and social groups, and includes social control, social justice movements, land rights, and environmental equity.
News and Events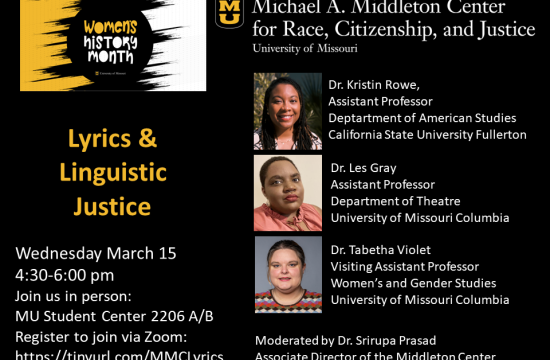 Wed, Mar 15, 2023 | 4:30pm
Wed, Feb 22, 2023 | 4:30pm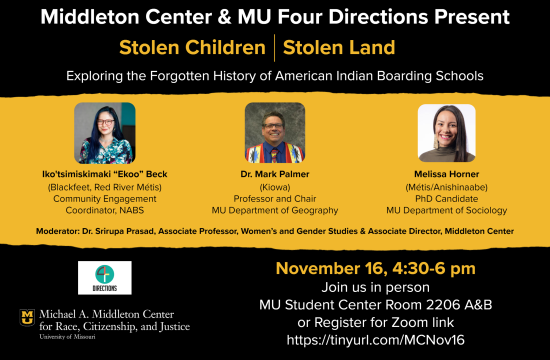 Wed, Nov 16, 2022 | 4:30pm